Story of Nordisk AeroForm ApS - and ReFiber Aps - in short.

1977
Erik Grove-Nielsen founded the first Danish serial production of Fibreglass Rotor Blades for Wind Turbines:
Økær Vind Energi at Sparkær and later Mønsted. Self builders in Europe were main customers in the beginning.

Later the emerging industry bought our blades:
Adolfsen/Kuriant * Vestas * Bonus (Now Siemens)* Nordtank (Later NEG-Micon, now Vestas) * Enercon.

Main products were 5 meter Blades for 30 kW and 7.5 meter Blades for 55 kW Turbines.


1981
We entered into a License Contract with Coronet/Alternegy, who then produced the Blades, now named AEROSTAR.

Erik Grove-Nielsen continued to perform the Blade design and calculations. Our Company name was changed to Danish AeroForm ApS.
Besides an export to 26 countries world wide, Alternegy supplied 7.5 and 9 meter blades for most of the Danish 55 kW and 99 kW Wind Turbines shipped for the Californian Wind Rush in the eighties.


1984
Danish AeroForm ApS established a facility for fatigue test of 4 blades simultaneously at Sparkær, Denmark.


1986
Danish AeroForm ApS built Blade Test facilities at Sparkær, later known as The Sparkær Centre.


1991
RISOE National Laboratory rented the Sparkær Centre and Erik Grove-Nielsen was employed by RISOE as head of Blade Test operations.

1996
RISOE National Laboratory purchased the Sparkær Centre and enlarged the facility with a new Test Hall and new Test Rigs for Blades up to 45 m length.
At the same time test activities were accredited by DANAK.


| | | |
| --- | --- | --- |
| 25 m Blade Static Test. Photo:Risø | New Test Hall 1200 sqm. | Thermo vision |

2000
Erik Grove-Nielsen left the Sparkær Centre to concentrate work at his private engineering consultancy company - Nordisk AeroForm ApS - at Roslev.
Among the projects are the development of a recycling system for worn out Wind Turbine blades and other items of composite materials.

2001
A 6 meter long prototype pyrolysis oven is built and tested with wind turbine blades from United Kingdom, Germany and Denmark.
The first patent describing the gasification process, is applied for.


2002
ReFiber ApS is founded by Nordisk AeroForm ApS. Teknologisk Innovation of Copenhagen supports the project and becomes shareholder.
Techniques for cutting and sorting recycled fibres are developed in cooperation with industrial firms.
Sample fibreglass parts are made from recycled material at ReFiber, and at The Technological Institute of Copenhagen.



Parts made in RTM by Technological Institute - from glass fibre material gasified by ReFiber ApS.

2003
A method of transforming the recovered glass fibres into insulation wool and insulation fibreballs is developed and tested. Patents covering the transformation of recycled glass fibres into insulation materials are applied for.
| | | |
| --- | --- | --- |
| Glass wool from Blades | Wool Mat in the Lab | Insulation Fibre Balls in Lab |
2005
Two methods for recovering high quality Carbon fibres from un-impregnated Carbon fiber waste and also pre-impregnated Carbon fiber waste (Prepreg) were developed. Carbon waste from the European Aero-Industry is now processed on a commercial basis.


2006
Plans are developed to build a 5000 tons/year reference plant in Denmark. 3 Industrial firms are cooperating with ReFiber on this.



---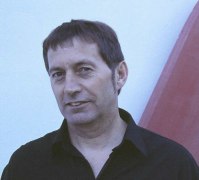 Erik Grove-Nielsen - Closing the circle - From early glass fibre Blade production to recycling the materials of worn out Wind Turbine Blades.